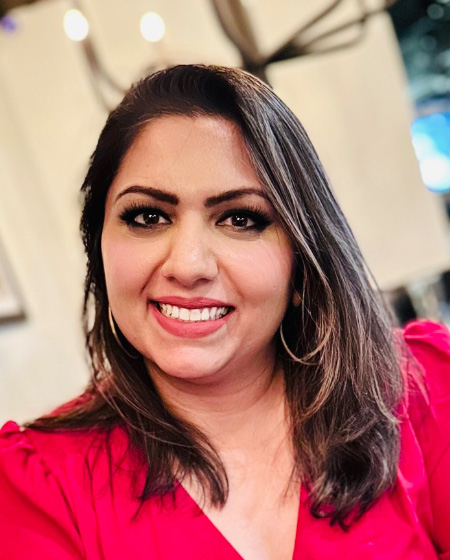 Prerna Kapoor
I consider myself a global citizen. At the age of 15, I was awarded an art scholarship to study Fine Arts in Edinburgh, Scotland. It introduced me to my passion and calling. I firmed in my resolve to learn and explore my love for colors further. It is always someone's belief and encouragement that turns into motivation, as happened with me. From being a Japanese interpreter and Translator to a full-fledged devoted to art painter, the journey has had its moments of vacillation as well. From enrolling for further studies in art school, as also rediscovering my Indian roots, I had a great opportunity to showcase my work in some leading art galleries in New Delhi and Denver. It enriched my color palette as well as added to my repertoire.
Experiencing such diverse cultures has had a unique influence on the little nuances of my thought process, invariably finding its way onto my canvasses through my brushes and colors. I have been extremely blessed that I could learn and amalgamate all these influences in my work from the Japanese Sumi art, where each stroke is expressive and speaks about the distinctly meditative culture, to the Indian which is a riot of colors and textures in a traditional way, to the other nuances of Scotland and Singapore where I lived a while and now US since last 10 years painting and practicing real estate full time. It's an ever-evolving vocabulary.
Nature in all its splendor and glory is an immense inspiration for my landscapes. The sight remains in my psyche till I have translated it to my canvas forever. My abstract paintings are an endeavor to explore the hitherto unknown realms of my own complex consciousness. So pleased to be showcasing my artwork in Solo Exhibition here Denver. It is also an inspiration to go on walking on this colorful inward journey that finds outward expression and audience. I look forward to seeing you there. Thank you for supporting my dream.
Art Exhibitions
All India Fine Arts and Crafts Society (AIFACS) Art Gallery – New Delhi, India (2009)
STREE 3 All India Women Artists Annual Art Exhibition Art Mall – New Delhi, India
(2010)
STREE 3 All India Women Artists Annual Art Exhibition Art Mall – New Delhi, India (2011)
Lalit Kala Academy Art Gallery – New Delhi, India (2012)
Group Show "CONTEMPORARY" Triveni Kala Sangam – New Delhi, India (2013)
Monsoon Art Festival at Shridharani Art Gallery Triveni Kala Sangam – New Delhi, India (2014)
Fika Coffeehouse group show – November 10 – January 12, 2016
Sip and shop event at Pace center – December 2016
PACE Center Parker Group Show by Pag–  November 10 – December 27, 2016
Benjamin Group Art Exhibition at School House by pag– October 30, 2016 –     January 6, 2017
Deep space "World Collide" group show – January 15 – March 4, 2017
Prism Work Spaces First Friday Group Exhibition – June 2, 2017
Art in the Park Group Exhibition– August 26 and 27, 2017
Solo Exhibition at Parker Library Exhibition – October 5 to November 30, 2017
Solo Exhibition at Lubowicki Architecture – December 2017 to APRIL 2018
Prerna Kapoor – Contemporary Fine Artist.
India-born, Japanese artist, now living and working in Colorado, USA