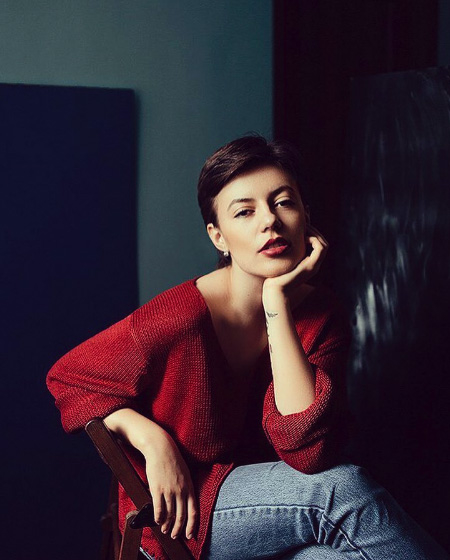 Julia Linova
Julia Linova is a young Ukrainian artist who firmly believes that art's mission is to bring sense to lives of people.
Julia Linova's interest to visual art emerged during her college years at Lviv Ivan Franko University where she studied Spanish Philology. She met an artist who challenged her to draw his portrait. It was her first encounter with art, and soon after that she found herself drawing her first paintings. In 2016, two years after she started her art career, she had two exhibits: "Day. Night. Art born after dark" in Lviv and Sambir.
Her style is what she calls modern surrealism and it touches different topics of today's life including religion. Her earlier works were inspired by the people she met during her study in Lviv Franko University. In 2016 she spent a few months travelling former CIS countries (Georgia, Moldova, Armenia, Azerbaijan) and Indian Mumbai and Goa. During her travel she stayed in monasteries discovering the taste of life of a religious novice and some of the indecencies of people claiming to be extremely religious and righteous. This experience influenced some of her later art works through which she is telling the stories of various human vice expressed in form of abstract silhouettes and darkened colors. In her latest pieces she is experimenting with colors, using them to reveal true emotions of portrayed beings.
Currently she lives in Utah, USA and is working on new paintings.