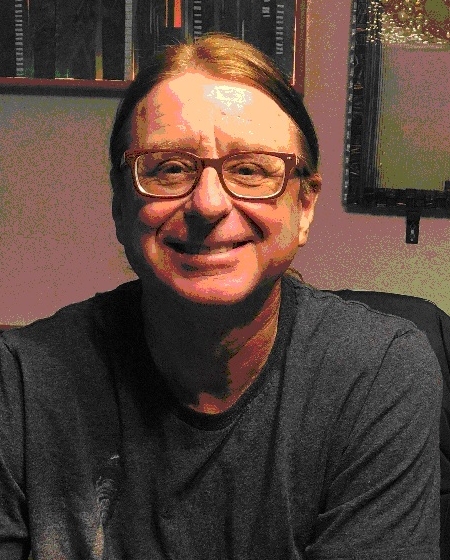 Gregg Harkenrider
My professional career spanned 33 years. I designed and engineered textiles for a high-end window covering Company. With over 16 award winning fabric designs, my designs are the flagship of the group, and sold in every major country in the world!
My art career started years ago, and I finally started creating full time 2 years ago. I would define my art as contemporary.
I paint with glass, and tend to blend elements together that are normally opposed to each other.
Most art is designed for light reflection. My designs encompass elements that require thought and planning- each piece must reflect light as well as transmit backlighting. I found that using reflective light as well as transmitted light adds three dimensional elements that make the piece look real.
My reward is placing my art with new owners who will appreciate it for years to come.