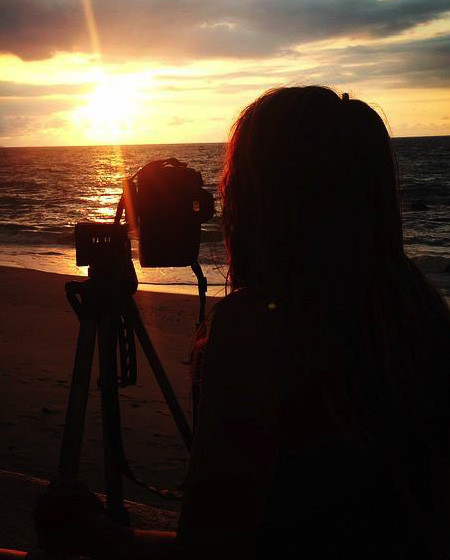 website
Gina Burg
My works highlight the movement and light within landscapes. I aim to inspire the viewer to feel the passion for seeing these settings in person. By blending the mediums of film, graphic art and painting, I merge the real and the surreal to illustrate the moods of nature. Through a passion for composition, my creative objective is to capture the feeling of motion through a dream-like quality of light.
As a mom of a beautiful family, gorgeous little girl and three fur babies, I know how fast each and every year goes by. I have been taking photographs since I was a little girl after being handed a 35 millimeter camera from my father. Though I started working professionally in photography more than a decade ago, I made it my main focus when my little feisty-pants was born (like a lot of photographers), and never looked back. Being able to capture and freeze images of their beautiful souls in time is a gift I will always cherish. My love of art translated into a career in graphic design, which influences and often extends into my photographic works. This extraordinary career path has given me the opportunity to see with my own eyes and capture images that show the love of a family, new couple, a breathtaking view or something as simple as everyday life over a cup of coffee.
I am a featured photographer within TheKnot.com and WeddingWire.com and am proud to be a Wedding.com Best of 2015 Photographer. Over the years, I have worked with many artists, musicians and photographers from every facet of the creative community.  From famous ad executives in New York, Wild Denver musicians to running John Fielder of Colorado's art gallery who stated "I consistently can say whenever she hands over another file that it is another perfect Gina Design." It has been a whirlwind, and I have loved every minute.
For more information, please visit my websites at www.5280ShutterBug.com or www.ginastudio.com.