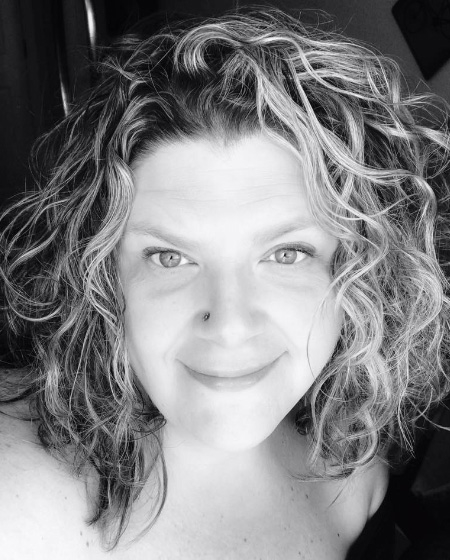 Amy Rieg
Amy Rieg is an award-winning photographer and encaustic artist who lives and works in Lancaster, Pennsylvania. She lived most of her adult life in Colorado. When her husband lost his job of 19 years, they moved to Pennsylvania to live with family and return to school where she attended HACC, Central Pennsylvania's Community College. In December 2018 she graduated with highest honors receiving an AFA in Photography. Amy is fortunate enough to have become part of the lineage of photographers who have learned from the great masters. Her mentors Ronald Talbot and Garrick Dorsett had personal learning experiences with Sally Mann, Owen Butler, Minor White and Ansel Adams, who learned from the photographic pioneers, Alfred Stieglitz and Edward Steichen.
Being able to experiment and try different techniques in college allowed Amy to explore encaustic photography. Encaustic is a Greek word meaning "to heat or burn in" (enkaustikos). Heat is used throughout the process, from melting the beeswax and varnish to fusing the layers of wax. Encaustic consists of natural bee's wax and dammar resin (crystallized tree sap). Encaustic painting is an ancient technique, dating back to the Greeks, who used wax to caulk ship hulls. Perhaps the best known of all encaustic work are the Fayum funeral portraits painted in the 1st through 3rd centuries A.D. by Greek painters in Egypt.
Amy says, "Light surrounds us, and as a photographer I capture that light and interpret it in different ways. I love presenting my art on traditional prints and canvases. But I was able to elevate my art to a new level when I found encaustic photography. Adding wax to an image can create a sense of mystery, romanticize the light, or produce excitement through the texture. My hope is to give my audience something they've never seen before and instill an appreciation of things that often go overlooked in addition to observing our world in a different way."
Before graduating, in June of 2018 Amy participated in the Expanded Visions Group Photography Exhibition at The Ware Center in Lancaster, PA and since has participated in multiple group shows throughout central Pennsylvania. In 2017 she was published in the Photographer's Forum Best of the Best and received Top 100 Honorable Mention. Most recently she was awarded second place in the HACC Spring 2019 Student's Honor Show.