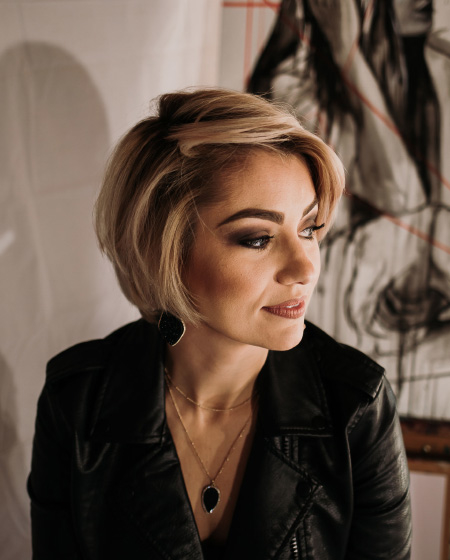 Amy Lee Lummus
Amy Lee Lummus is a full time dreamer, mother, entrepreneur, and artist.
While sprouting up in Louisville, Colorado in a home filled with fun and children, Amy developed a
passion for teaching and service, and thus has gravitated to causes of women and children, using
various mediums to reflect their roles in today's culture.
While studying under local artists such as Becky Chapel and Gina Blickenstaff, Amy honed her
technical skill and began her love affair in documenting the human experience through realism and
portraiture. Amy began her henna body art business at the age of fifteen, which she continues
today, attending festivals across the state.
Amy Graduated from the University of Norther Colorado with a B.A. in Painting in 2008 and has
since worked as an artist in her backyard studio of her Lakewood, Colorado home.
Amy has merely begun to refine her visual vocabulary through indirect painting and monochromatic
visual descriptions; and continues her work in illustrating her worldly interpretations of the lives of
women and children through watercolor, graphite, acrylic and fiber design.